Kedesh Santuario is a boys home for 30 boys between the ages of 9 and 18, located near Beira on the east coast of Mozambique.   The boys are orphans or they come from unsafe homes due to abuse, neglect or extreme poverty. Kedesh gets it's name from the "cities of refuge" in the Bible (Numbers 35:6) that were built for people to have refuge from people pursuing them after they accidentally killed someone. So for these boys it symbolizes a place of refuge from things that would otherwise have pursued them such as abuse, poverty and life on the streets.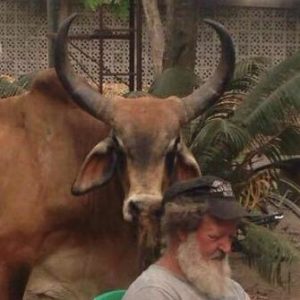 History
Kedesh was started by John Wickes from Salt Lake City, Utah, USA. He came to Beira over 20 years ago and started working with boys at a centre for street boys, teaching them practical skills linked to his own background in building and construction. As a result of the centre closing down to working with street boys, John took the 15 boys who he was working with and formed a home, still focusing on teaching them occupational skills.
What does Kedesh look like now?
Kedesh now has 30 boys living at the home. Rather than street boys, most of the boys have come to live at Kedesh as a result of being orphaned or because they were found in situations that were unsafe for them, such as abuse and neglect. Kedesh is situated 20 minutes out from Beira City, in a rural area called Chamba. Kedesh itself has been built bit by bit by John and the boys, including building a water tower and installing pipes for running water (something that's still rare in this area). "In addition to our own boys, we also have a lot of local boys who enjoy spending time at Kedesh during the day." Kedesh tithes it's donations to help widows from the local area, a few of whom are linked to the residents. This involves giving out food and basic items every week, paying for medical expenses and housing as well as other needed items.
Who lives at Kedesh?
John Wickes is still faithfully heading up Kedesh. Other people have come to volunteer and help out for varying lengths of time over the years. Heather Pritchard came to volunteer in July 2008 and has been at Kedesh since and has no plans to leave. There are three employees –  two are old boys Abel Mapicha who does farming  and administration.  Antonio helps with maintenance. Maria helps out the younger boys learning chores. Slui is forever Slui.  He comes and goes at his pleasure but helps out greatly in the farm. We also employ one of our widows to help out in the mornings cooking lunch with the boys.
The vision of Kedesh
Our vision is living life with Biblical principles. There are many ways to do this but for us here it involves helping to care for vulnerable boys and widows. Providing a home for boys who need one, teaching them life and occupational skills and demonstrating to them God's ways and heart.